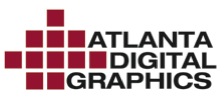 April 2013:
We are excited to announce the acquisition of our new Fuji Acuilty LED 1600 hybrid UV printer. This printer will allow us to print directly on a variety of rigid substrates, in addition to roll-to-roll applications.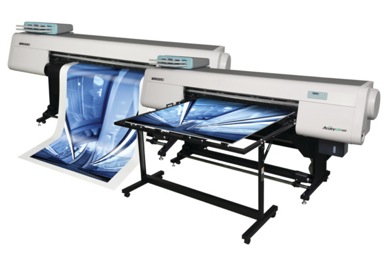 The new Acuity LED 1600 is a high-performance wide-format inkjet printer featuring a proprietary-design LED light source, high precision and high speed printhead, and fast curing UV-LED ink. The 64" wide printer comes standard with eight color inks: cyan, magenta, yellow, black, light cyan, light magenta, white and clear. When combined with the Intelligent Curing Control technology for controlling ink curing profile on printing substrates for improved ink-substrate affinity, the printer achieves wide color reproduction and smooth gradation. Enhanced ink adhesion also expands the range of substrates that can be used.

Furthermore, the combined use of color ink and clear ink can produce high-gloss output for premium finish. The ability to apply color and clear inks in a single pass, which is difficult in conventional printers, can dramatically improve output efficiency.

The printer also comes with Spot Color Matching software, which can automatically generate a color comparison chart against the desired output color. This simplifies the process of matching spot colors, e.g. those used in a logo, to reduce the workload of print producers.